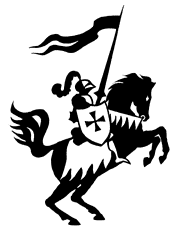 The Knights of Columbus is largest Catholic Organization in the world. Over 1.75 million men and 14,000 councils. Who can be a Knight? Any Man over 17 years old that is a practicing Catholic.

Thanks to the efforts of Father Michael J. McGivney, assistant pastor of St. Mary's Church in New Haven and some of his parishioners, the Connecticut state legislature on March 29, 1882, officially chartered the Knights of Columbus as a fraternal benefit society. The Order is still true to its founding principles of charity and unity.

Next Council meeting is scheduled for February 7, 2018 at 7:00p.m.

Next Quarterly Mass and Social, March 10, 2018

Gumbo Knight is scheduled for February 16, 2018

The Parish outdoor Mass and family picnic is scheduled for March 18th at 10:00a.m. The Council will be cooking and serving hamburgers and hot dogs.

Family of the month for January is Deacon Jerry Clark.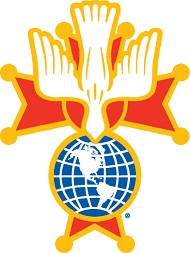 On February 2, 1882, while an assistant pastor at Saint Mary's Church in New Haven, Connecticut, McGivney founded the Knights of Columbus with a small group of parishioners. McGivney died from pneumonia on the eve of the Assumption in 1890, when he was only thirty-eight years old. The order now has over 1.8 million member families and fifteen thousand councils. During the 2008-2009 fraternal year, $150 million and 70 million man-hours were donated to charity by the order.