Navy veteran Shannon Hammond gets a kiss from State Secretary of Veterans Affairs Lane Carson during Carson's Friday visit to the Northwest Louisiana War Veterans Home in Bossier City. (Greg Pearson/The Times)
Lane A. Carson, just a few months into his new job as state Secretary of Veterans Affairs, visited with staff and residents of the Northwest Louisiana War Veterans Home today as part of a tour of veterans support facilities in Caddo and Bossier parishes.

"It makes me proud to see it work well," he told veterans representatives and home administrators during the visit. "Y'all are a model for the region and the state."

He said he's trying to get the word out about veterans services and changes in the offing.

"Along with our usual mission, the war veterans homes and the cemeteries, we're trying to get more into outreach," he said. "It's like you got your day job, you know what you're supposed to do, but there's so much more we're trying to do just by reaching out, to women veterans, to homeless veterans."

Just before noon, he was on his way to the Overton Brooks VA Medical Center, Lowe-McFarlane American Legion Post 14 and will wrap up his visit with a tour of the Northwest Louisiana Veterans Cemetery near Keithville.

Arriving at Barksdale Air Force Base Thursday night and dining with administrators of his facilities, military boosters and elected officials at the under-renovation Patrick Hall officers club, Carson expressed admiration for the area and its understanding of veterans and their issues.

"You guys have it all up here," Carson told his audience. "There's no other place that's got the war veterans home, got the veterans cemetery, got the VA Hospital, got the strong military facility here. Of all the sections of the state, this is one that is just a military area. It's good to see that strong military, veteran support coming out of northwest Louisiana. I'm proud of it, you're proud of it."

With Carson is his deputy, retired U.S. Army Col. Joey Strickland.

Carson, from Covington, is a decorated, combat-wounded Vietnam War veteran and a former state legislator, serving from 1976 to 1982 representing New Orleans. He was the first Vietnam War veteran to serve in the legislature and he served on the House and Governmental, Civil Law and Health and Welfare committees and the Veterans and Elderly subcommittees. In 2001, he was appointed to the Louisiana Veterans Affairs Commission representing the Military Order of the Purple Heart.

After being commissioned a 2nd Lt. through LSU Army ROTC in 1970, he served as a combat platoon leader in Khe Sahn, South Vietnam. He was wounded by North Vietnamese artillery during the Dewey Canyon II operation, resulting in a six-month hospitalization and a 50-percent disability from the Veterans Administration.

In 1982, Carson became assistant secretary at the Louisiana Department of Health and Human Resources and later began work as an assistant district attorney in St. Tammany Parish, where he has served for more than 20 years as the chief of the Civil Division, 22nd Judicial District Court.

Carson also served on the Veterans Administration's Advisory Committee on the Readjustment of Veterans. President Ronald Reagan then appointed Carson to serve on the Architectural and Transportation Barrier's Compliance Board. In 2003, Carson was appointed by President George W. Bush to serve on the National Institute of Building Sciences.

Carson has been awarded the Purple Heart, the Vietnam Campaign Medal, the Vietnam Service Medal, and the Combat Infantryman Badge. His father is a war veteran of World War II and his son is currently serving in the U.S. Navy in the Persian Gulf. Carson has a Bachelors of Science in Public Administration from LSU and a law degree from Tulane University.
He gave the area passing marks for its support for veterans.

"Everything has been great," he said. "The hospital looked great. It's 50-something years old, and it still looked real good.

"But beyond anything else, the feeling of veteran and military support together is fantastic. You can feel it in the community and the military you see all around you. It's just amazing here in the northwest corner just how close that bond is."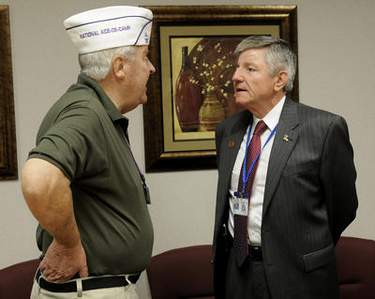 Retired Maj. Kenneth Bourgeois talks with Veterans Affairs Secretary Lane Carson (right) during Carson's visit Friday to the Northwest Louisiana War Veterans Home in Bossier City.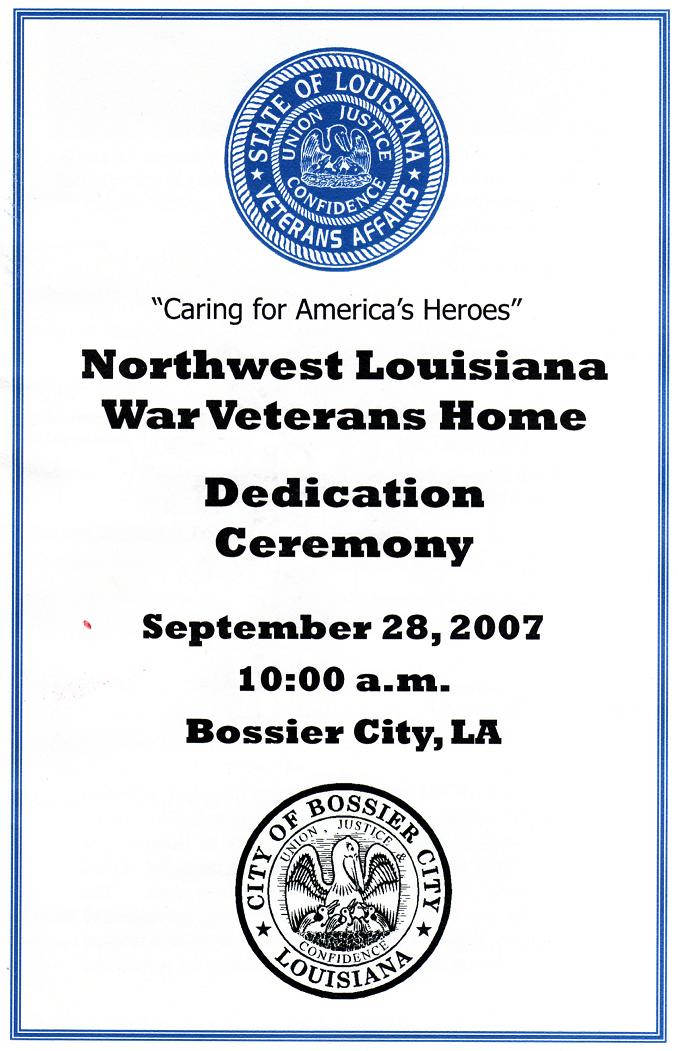 Deputy Secretary Joey Strickland and Colonel Steve DePyssler




MOPH National Commander Henry Cook




Ms. Jane Smith and Congressman Bobby Jindal




Colonel Joey Strickland,
Deputy Secretary, LA Dept. of Veterans Affairs

;


MOPH Dept. of LA Chaplain James Eames




Patriot James Larrieu




MOPH Chapter 351 Cmdr. Ken Bourgeois and Mrs. Nancy Cook

,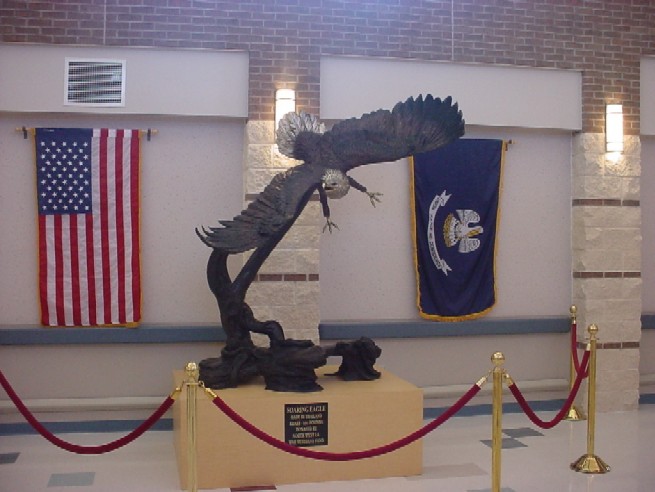 A 550 lb. Bronze Eagle greets you upon arrival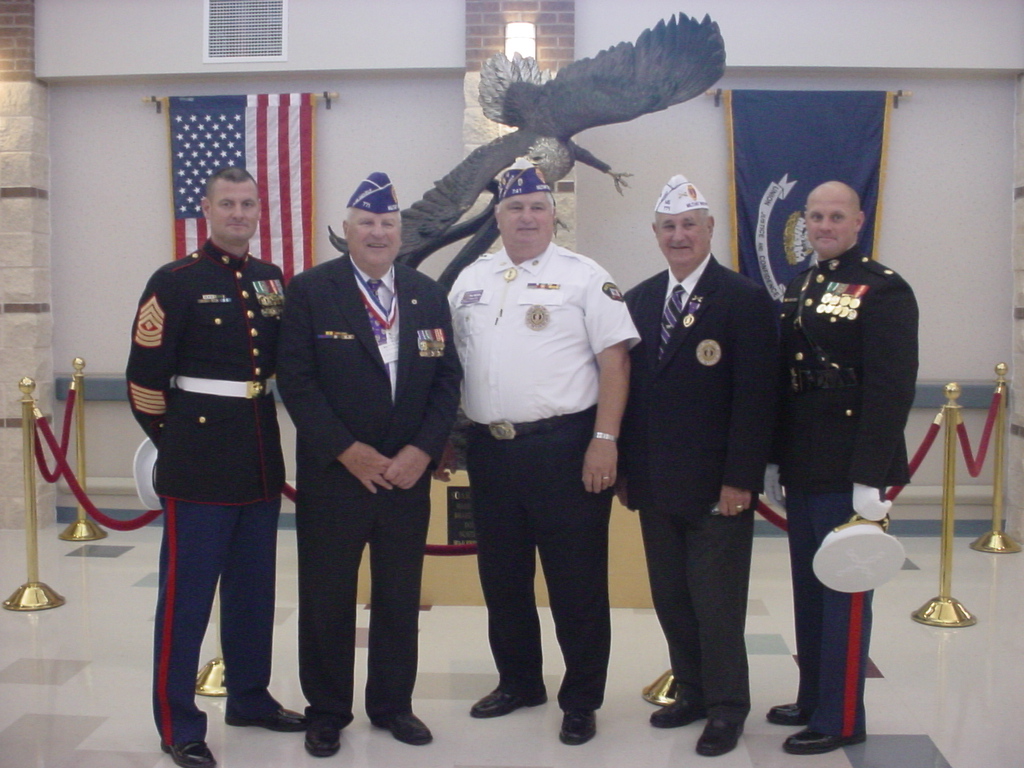 Marine 1st Sgt Stone, MOPH Chapter 351 Cmdr. Ken Bourgeois,
MOPH Dept. of LA Cmdr. Roy Kellum, MOPH National Cmdr. Henry Cook and Marine Major Robins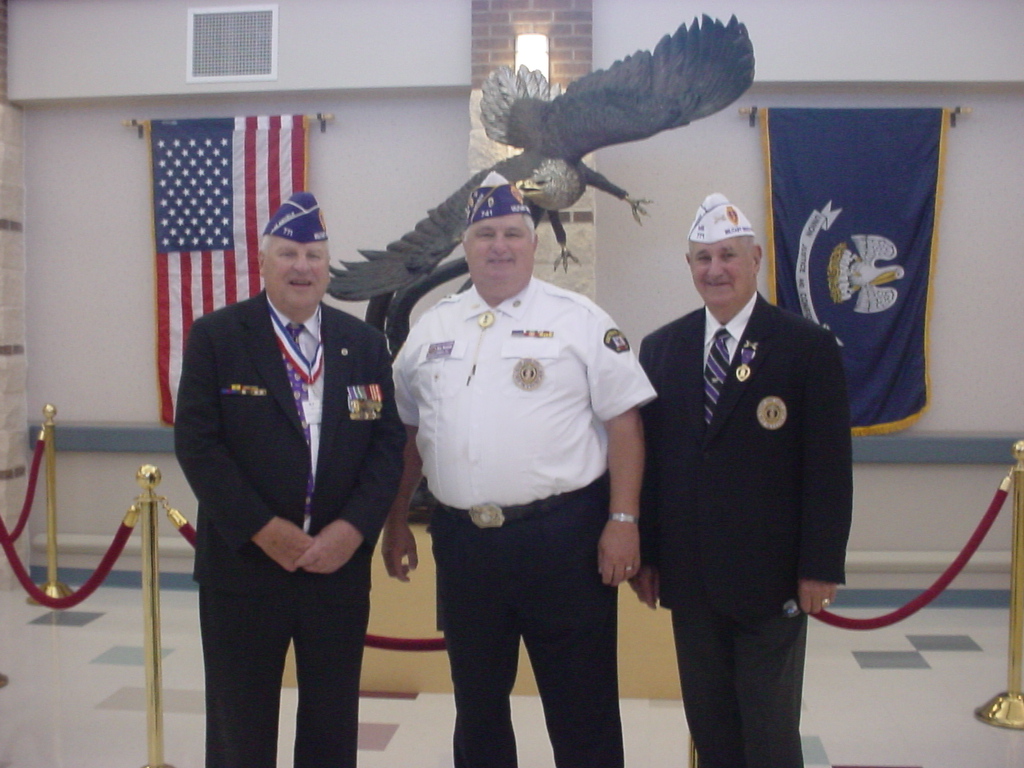 MOPH Chapter 351 Cmdr. Ken Bourgeois, MOPH Dept. of LA Cmdr.
Roy Kellum and MOPH National Cmdr. Henry Cook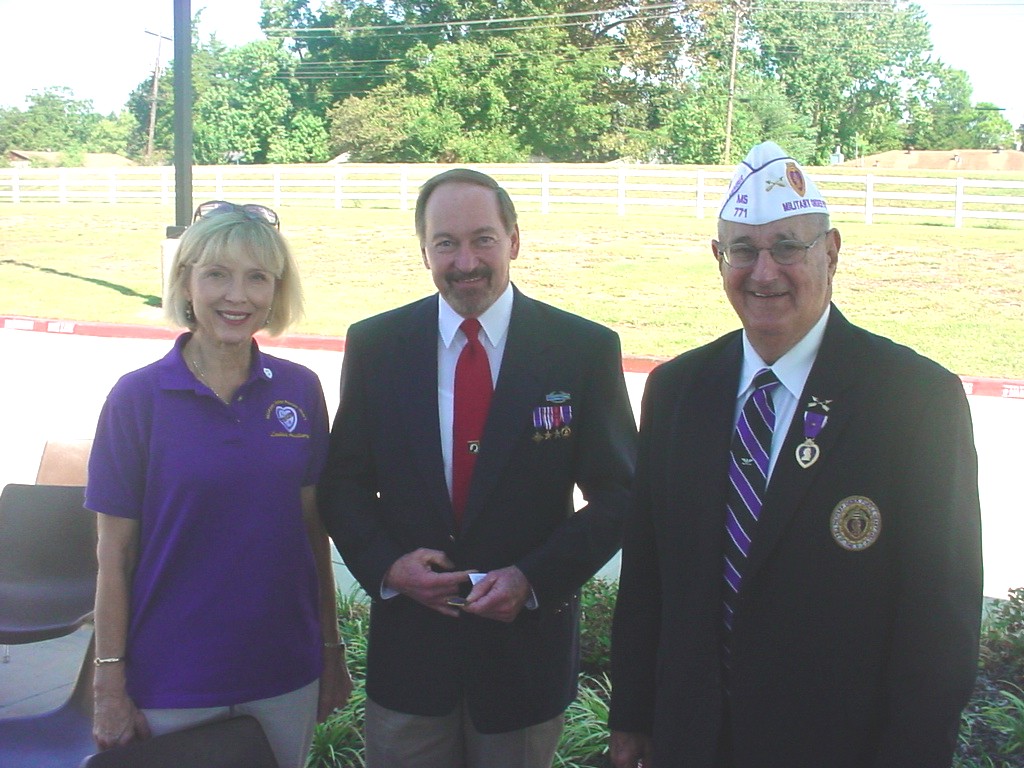 Mrs. Nancy Cook, Patriot Ron Chatelain and National Commander Henry Cook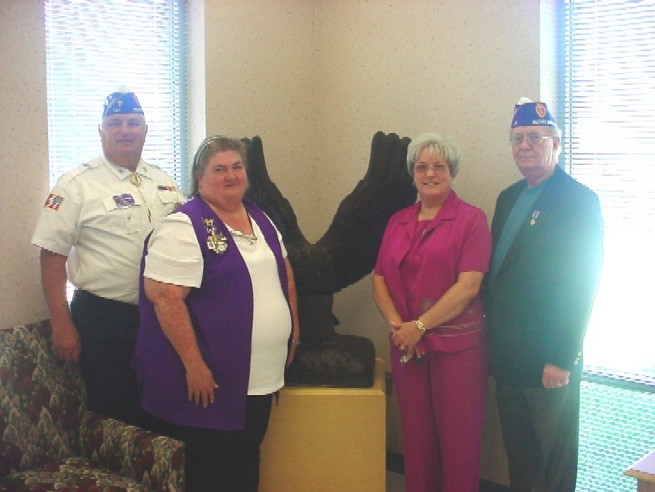 MOPH Dept. of LA Cmdr. Roy Kellum, LAMOPH Dept. Senior Vice President Cynthia Kellum, LAMOPH Mrs. Betty Garner and MOPH Dept. of LA Inspector Richard Garner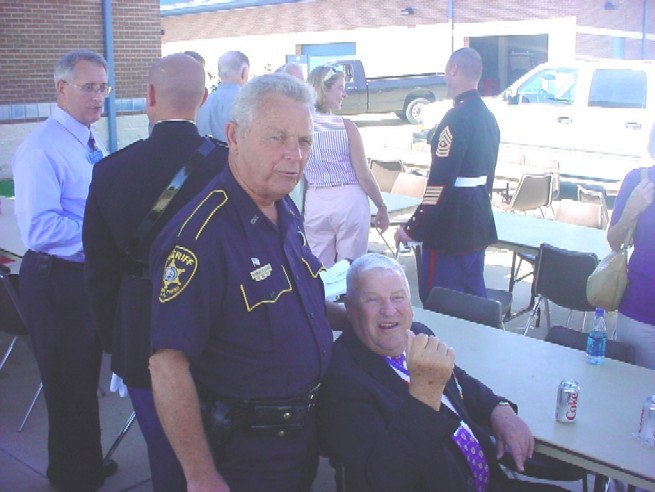 Police Officer Sgt. Norman Craig and NWLA Chapter 351 Commander Ken Bourgeois
Note: Police Officer Sgt. Norman Craig heads up the Bossier Parrish Young Marine program for the Sheriff.