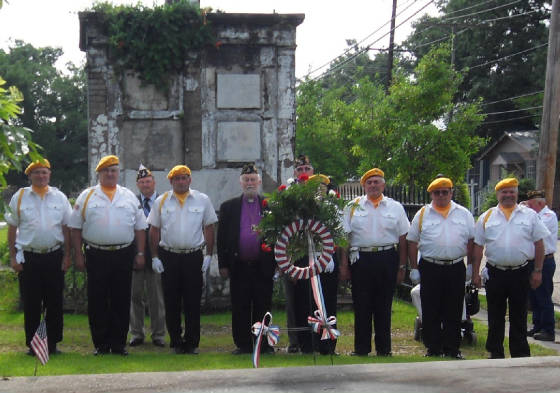 Service at the gravesite of Robert H. Burns. from l to r: Brad Gauthreaux,
Roy Kellum, Stacy Miller, Jamie, Chaplain Cusachs, Mike Peats, John Scallon, David Rice and Clinton Lounsbury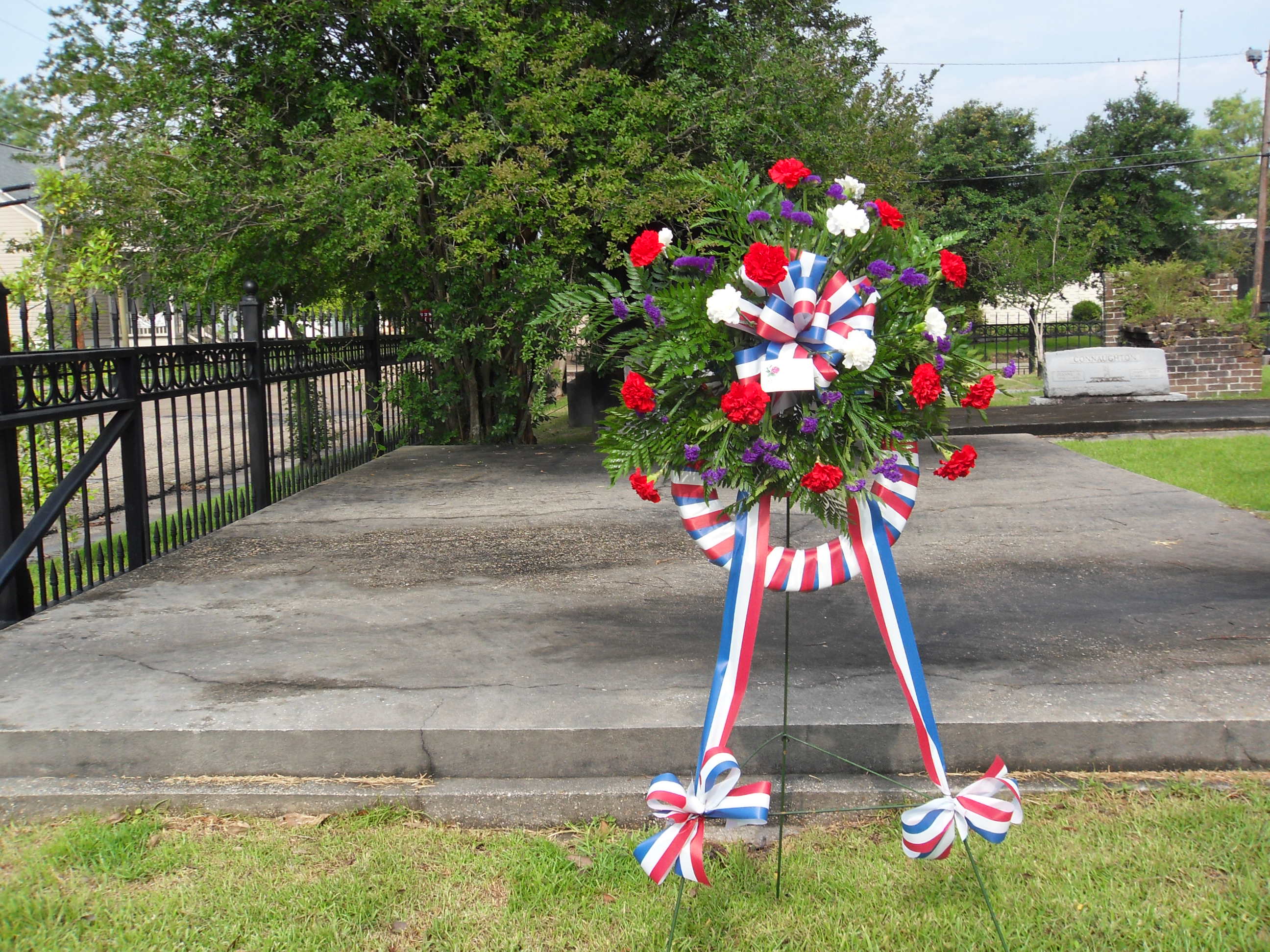 A wreath was placed at the Robert H. Burns Gravesite.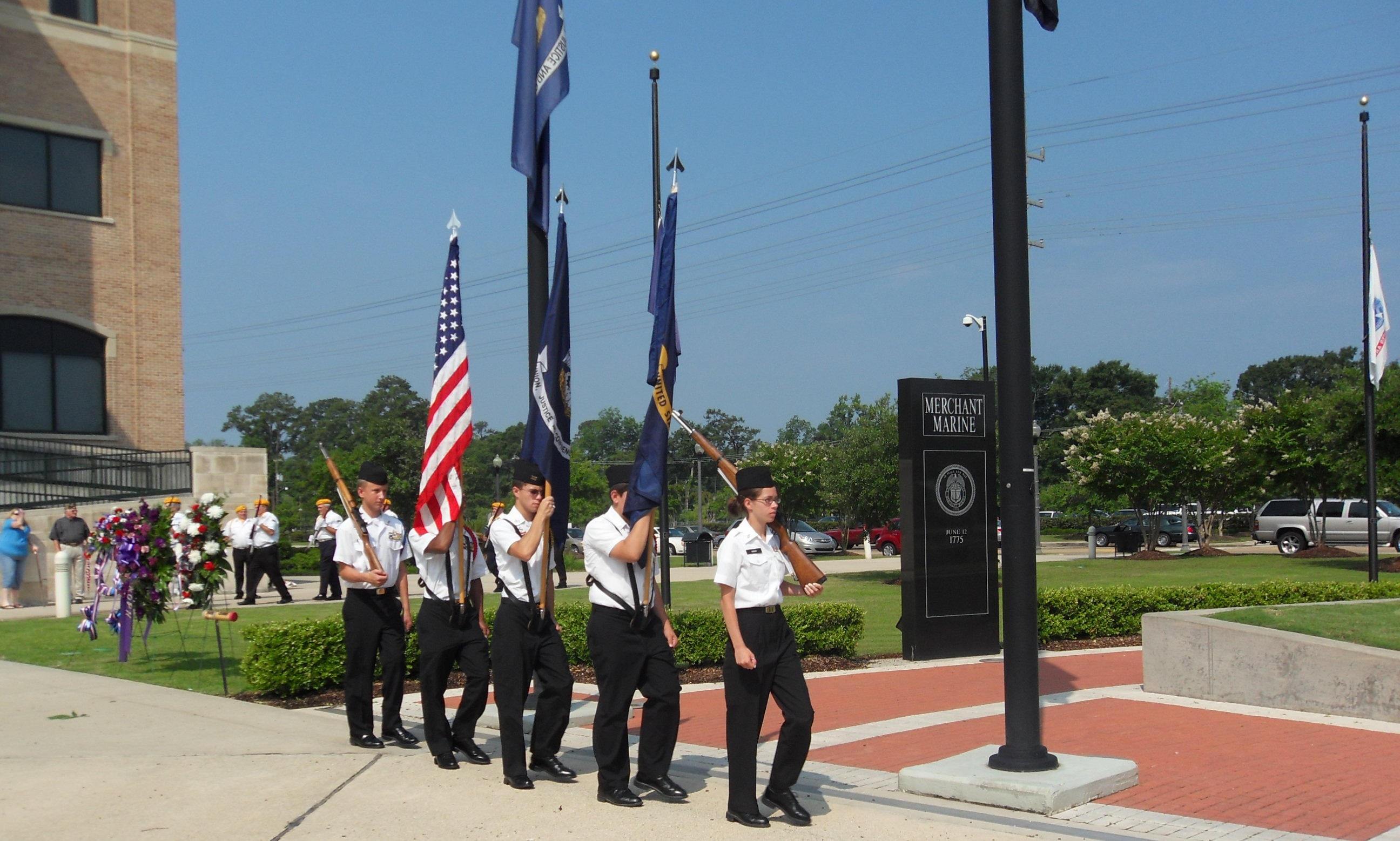 Covington High School Naval JROTC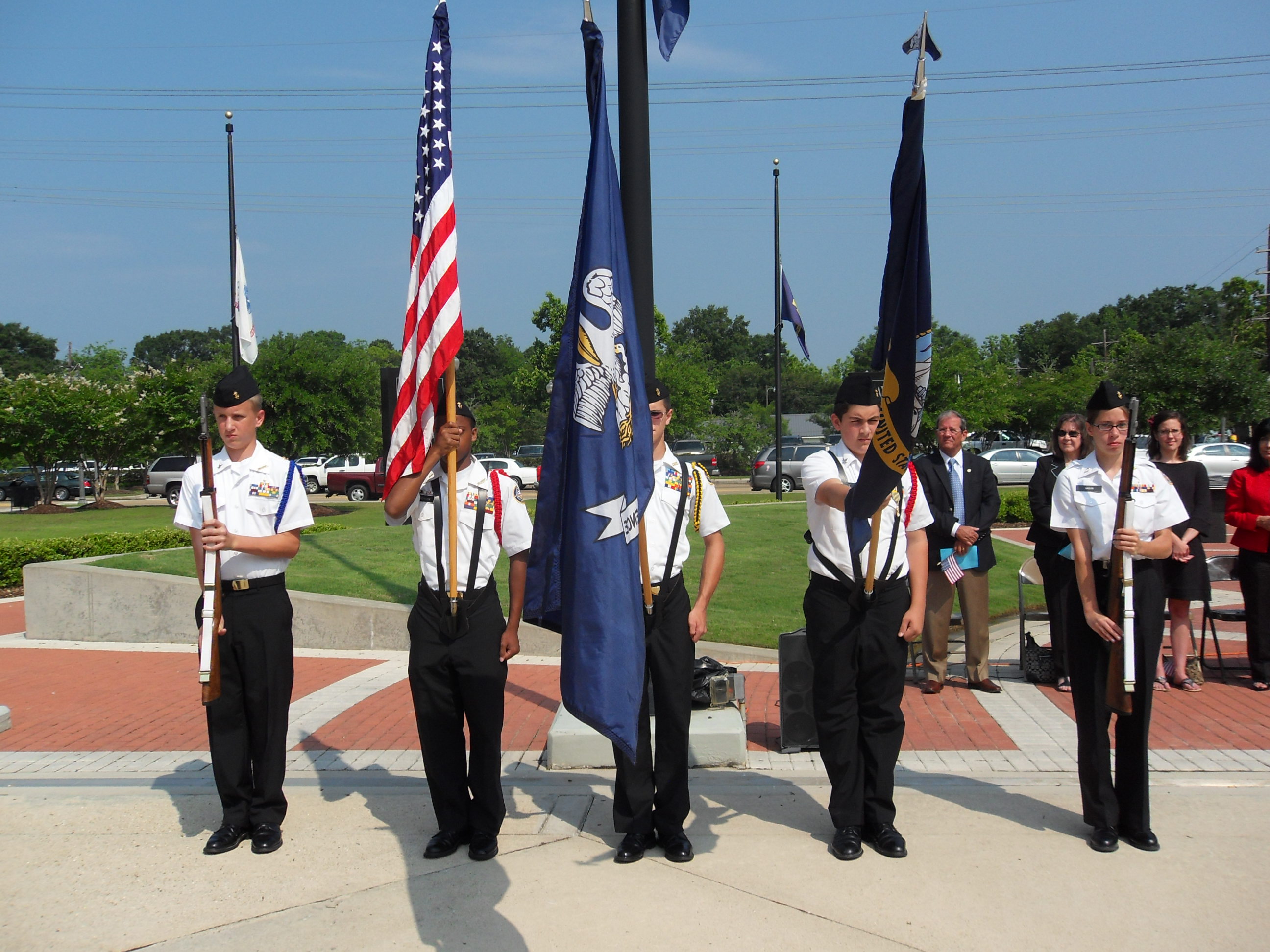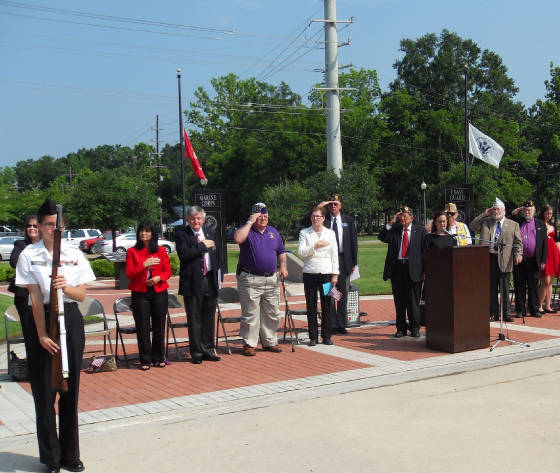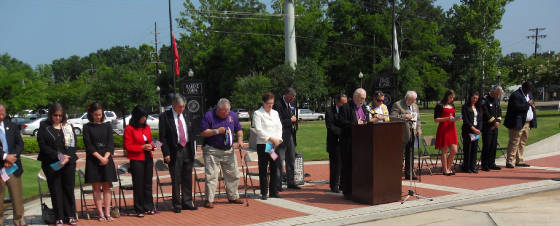 Bishop Chopin Cusachs gives an opening prayer.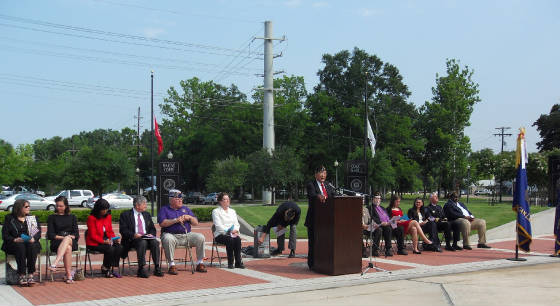 Master of Ceremony Julian Rodrigue Sr., Judge Advocate Post 16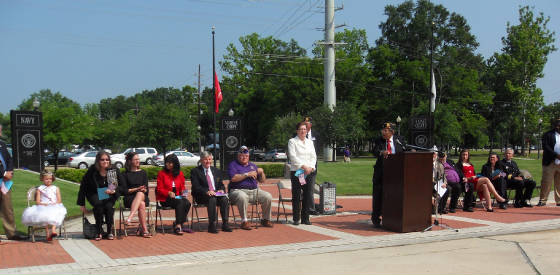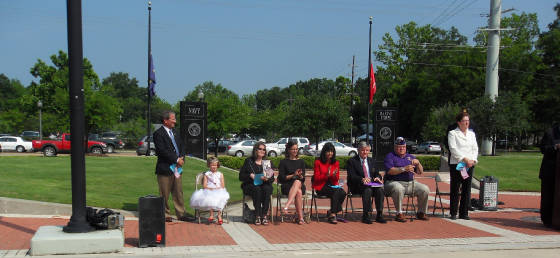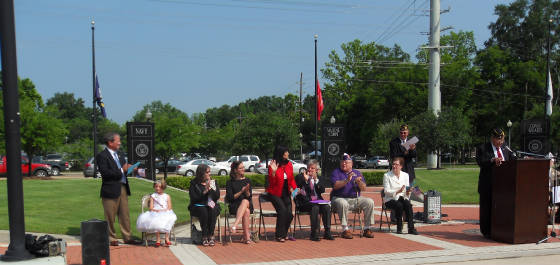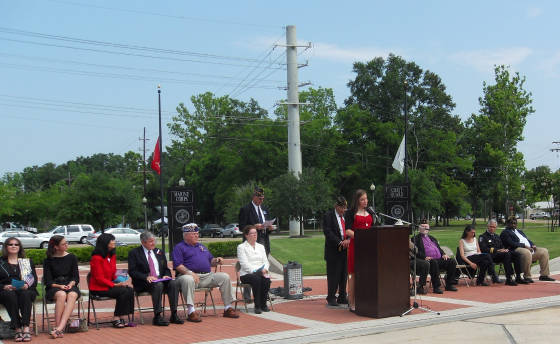 Chapter 741 Commander Ron Ciresi being introduced.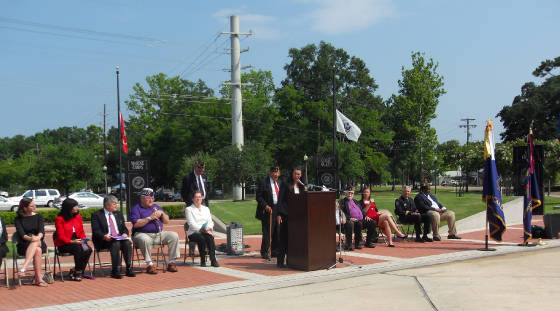 Covington Mayor Candice Watkins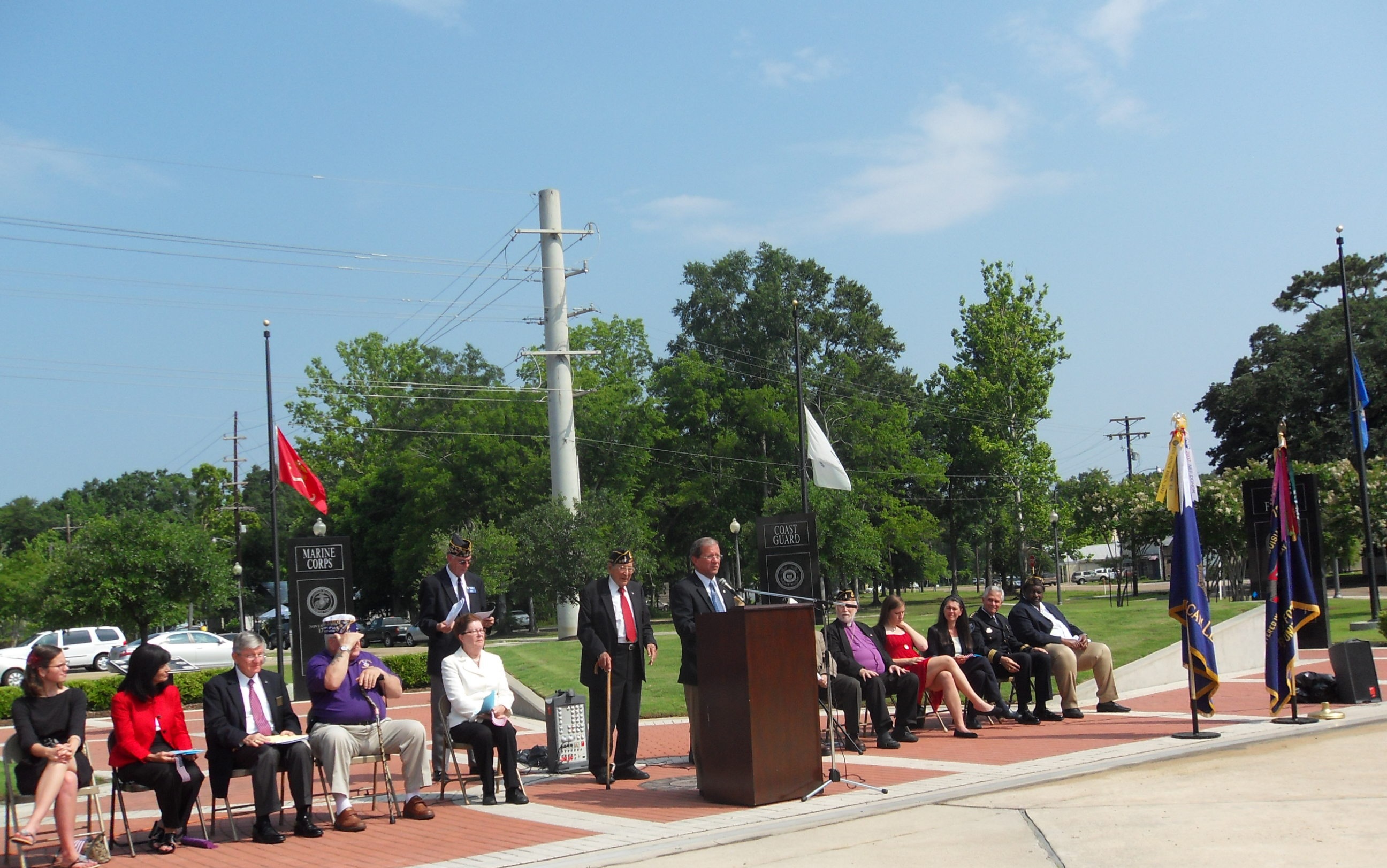 Parish President Kevin Davis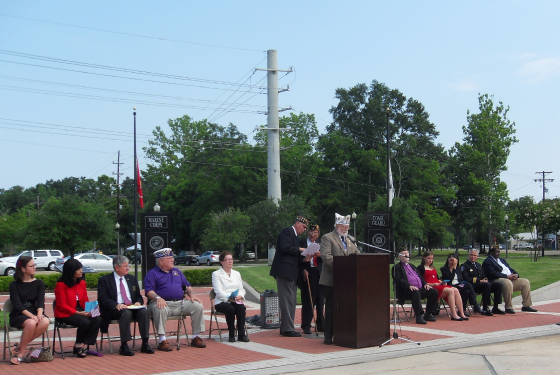 American Legion 6th District Commander Terry Sharp.
Julian Rodrigue Sr. introducing the VFW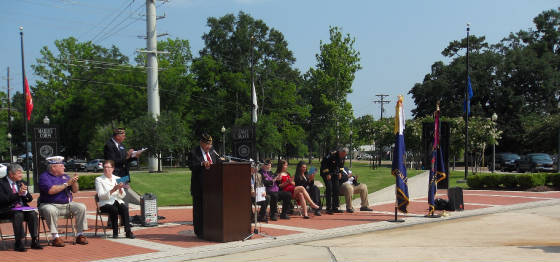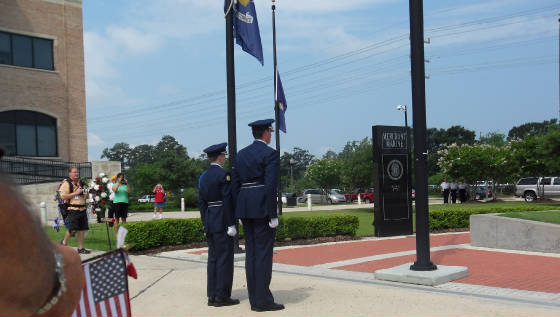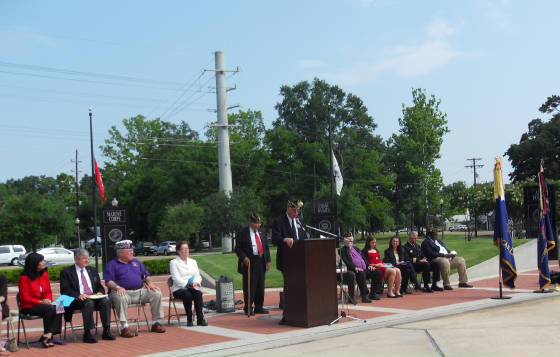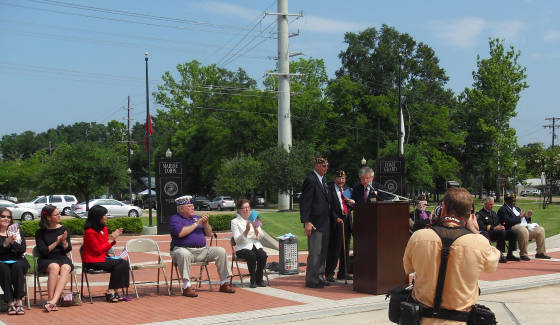 Post 16 Commander Mike Peats receives an Award from Secretary of LA Veterans Affairs Lane Carson.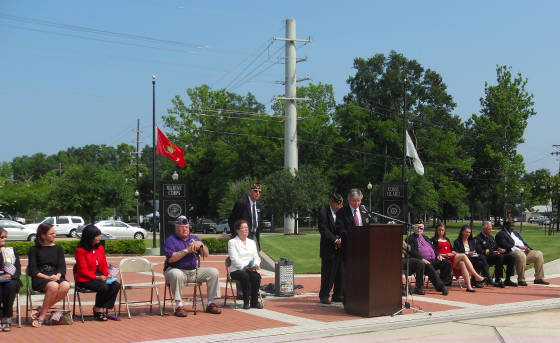 The Post 16 Honor Guard preparing for 21 Gun Salute.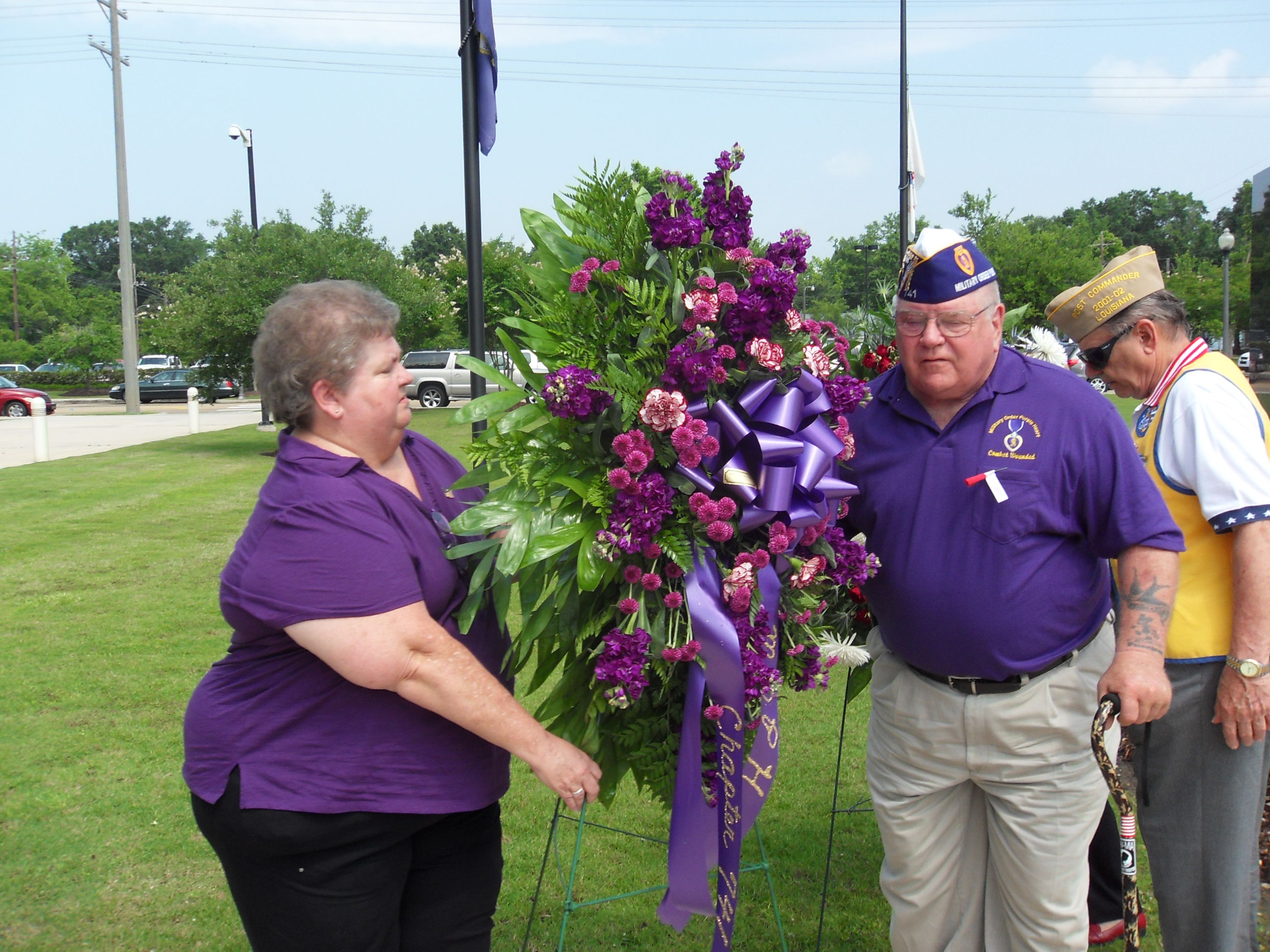 MOPH Unit 741 Ladies Auxiliary President Cynthia Kellum and Chapter 741 Commander Ron Ciresi presenting flowers at the Veterans Memorial Plaza.