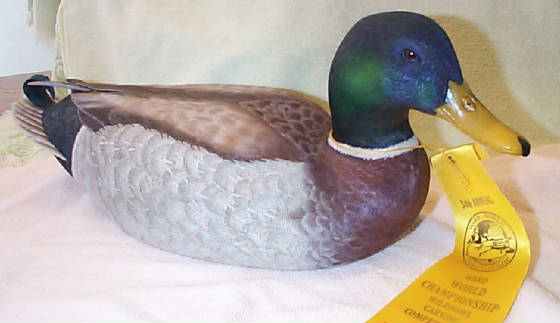 Mallard Drake, 3rd in the World in species, Intermediate Division 2004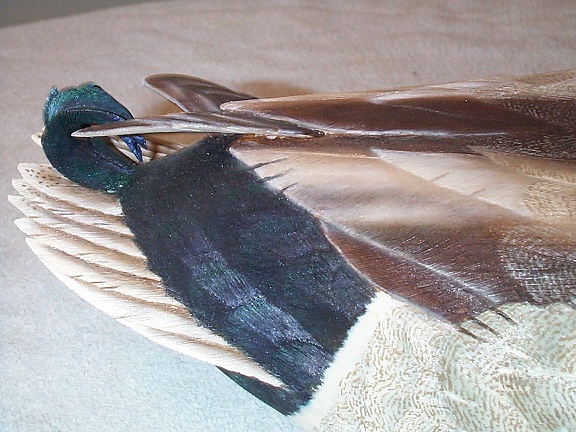 Close Up of above Mallard Drake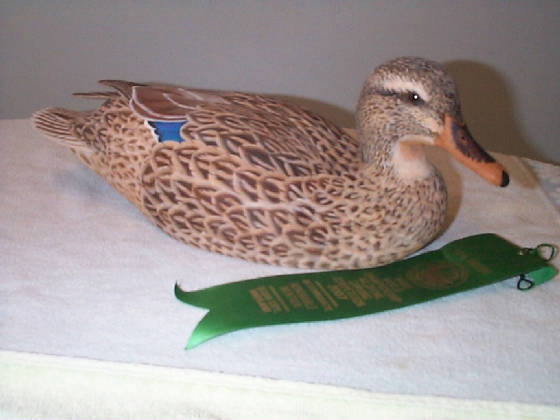 Mallard Hen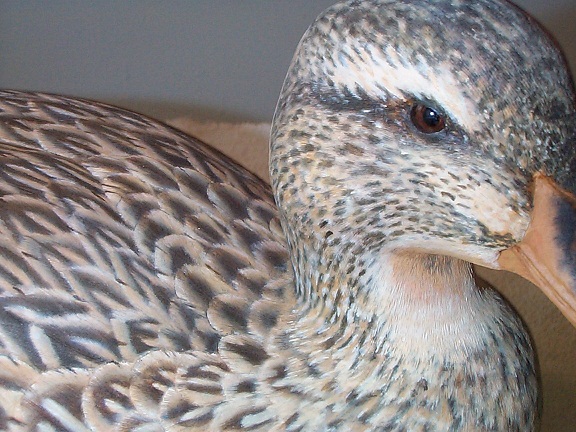 Mallard Hen Closeup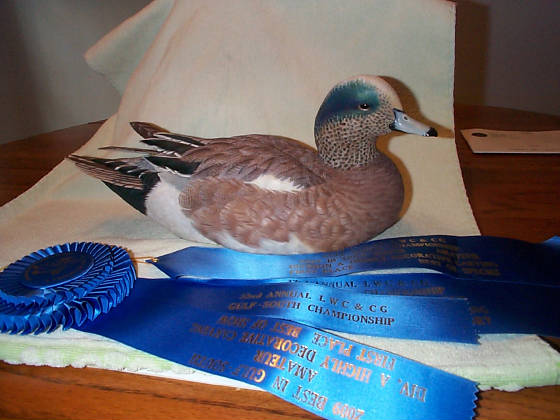 Widgeon Drake, Best of Show 2009, Best of the Gulf South Competition. Picture taken 4/26/2010 at the World Competition Show in Ocean City MD. 1st in World Competition in species. 1st with Rosette in Marsh Ducks and 2nd Best of Show in John Scallan's Division
Photo of 2010 Widgeon Drake Champion taken prior to the Competition
Close up of Widgeon Drake's Tail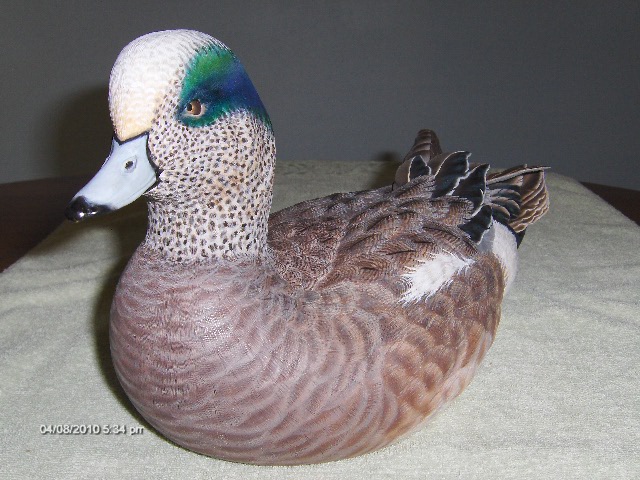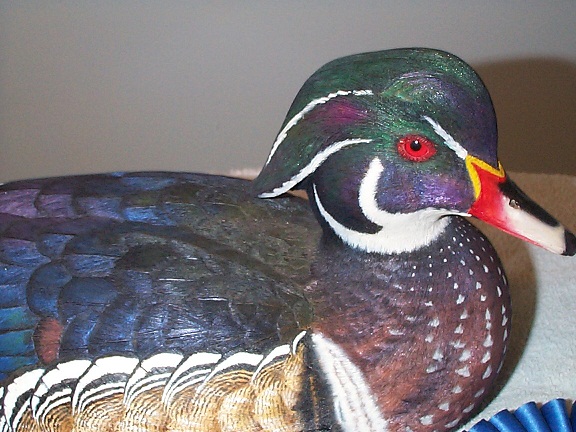 Wood Duck Drake, First Place in species and in division in local Louisiana competition. Honorable mention in World competition 2004.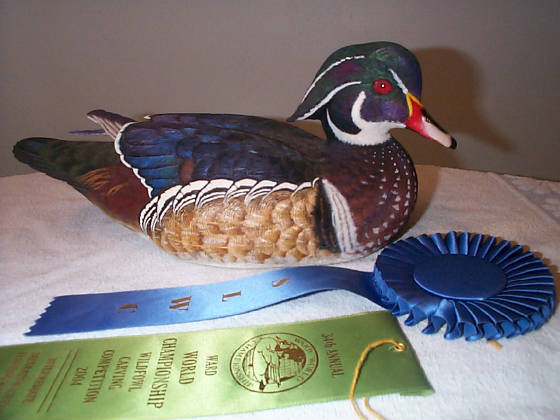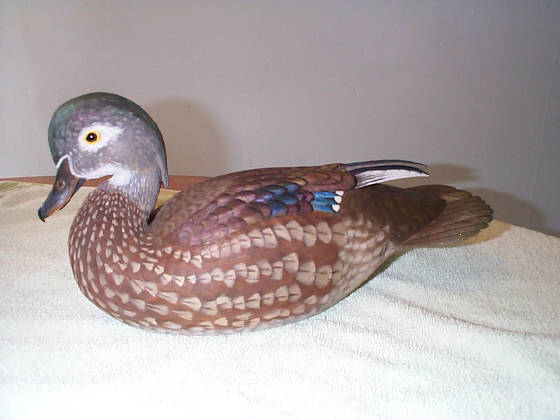 Woodduck Hen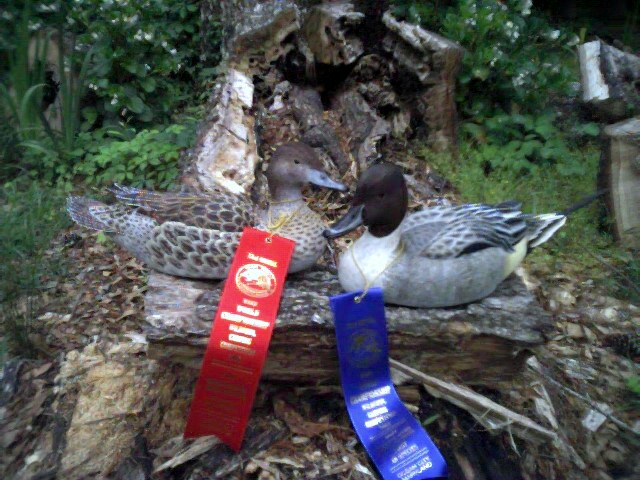 Pintails - Drake and Hen, 1st and 2nd in the World in Species 2003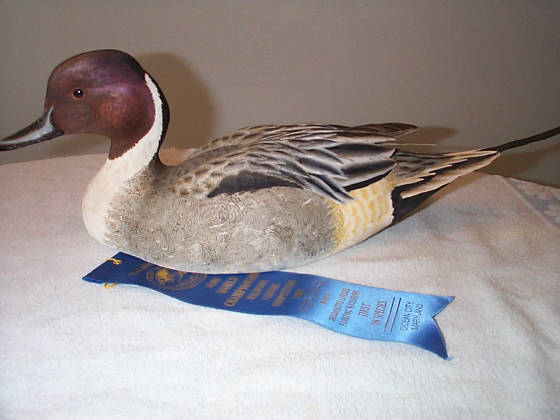 Pintail Drake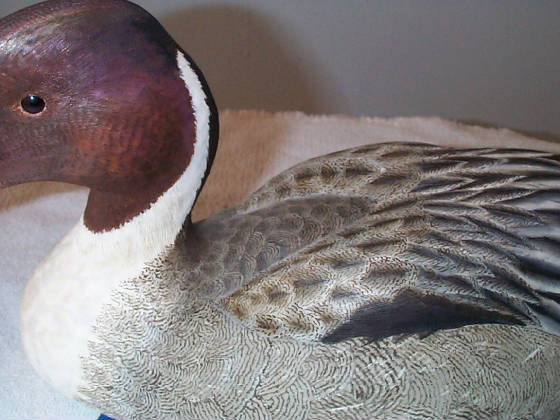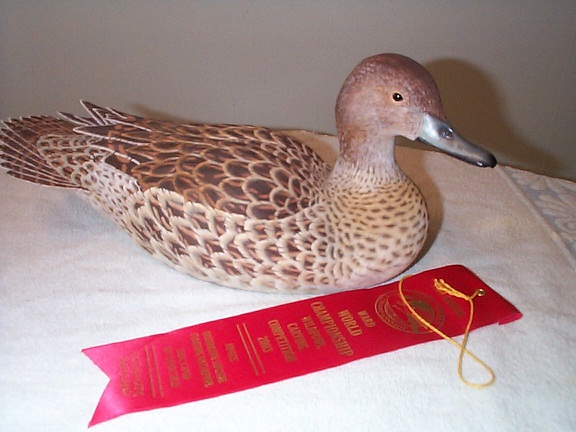 Pintail Hen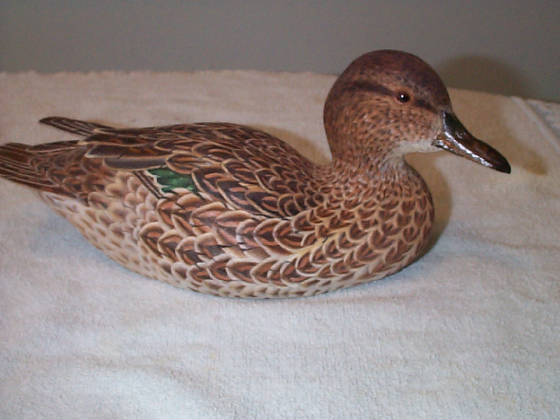 Green Wing Teal Hen
Above and below is a Woodduck Hen with 1/2 of wing exposed. John took 2nd Place Best of Show in the Professional Division at the AWCCG Best of the Gulf South Show held in Mandeville, La.