Please fill out a membership application and mail to:
Roy Kellum, Post Adjutant
21212 Highway 40
Loranger, La. 70446
Include with your application a $30.00 check to cover your 2011 dues and a copy of your DD-214 or separation papers.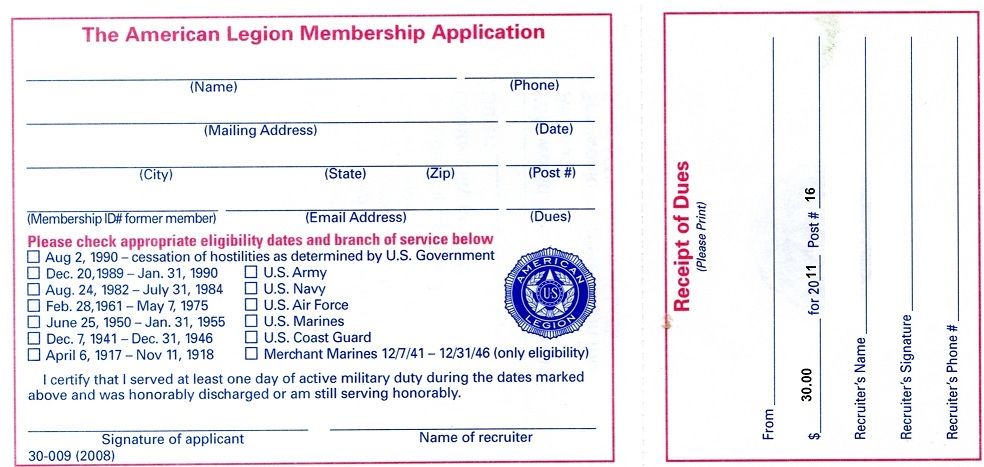 Right Click on the Application form above and save to your hard drive, then print.