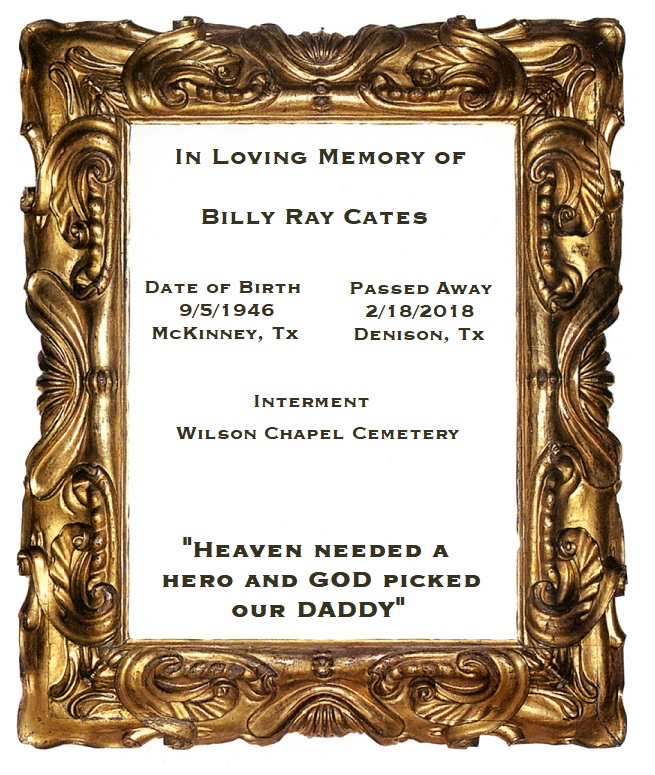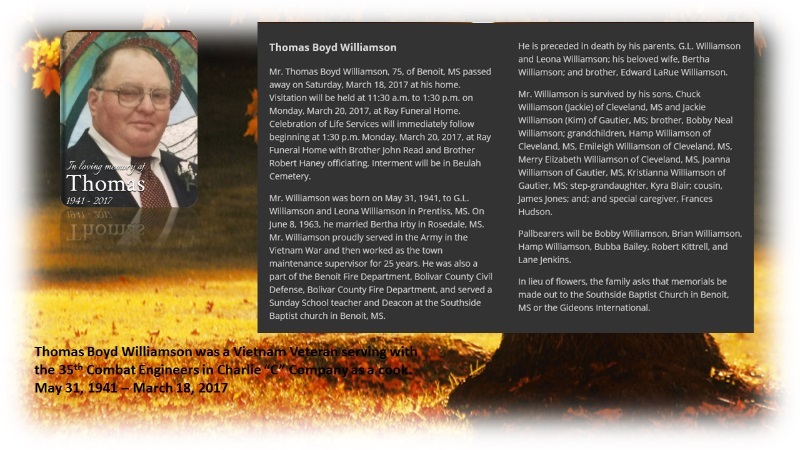 Friend and Comrade Frank Kostelnik passed away this morning (7/6/12) from a heart attack.

John Rogers (Son of Allen and Phyllis Rogers)
(September 21, 1969 - January 24, 2014)




John Allen Rogers, 44, of Union City died Jan. 24, 2014, in an automobile accident near Dyersburg.

Services were set for 11 a.m. today at White-Ranson Funeral Home, with the Rev. Phillip Pinion officiating, assisted by Dan Huggins. Burial was to follow in Elbridge Cemetery.

Pallbearers were to be Darrell Davis, Bill Davis, Mike Rauchle, Kevin Diebold, Tony Reed, Cannon Whitby, States Adcocks, Art Sparks and Easton Davis. Honorary pallbearers were to be Tootie Abernathy, Al Creswell and members of Union City Cal Ripkin baseball board of directors.

The family requests that memorials be made to St. Jude Children's Research Hospital in Memphis or the Cal Ripkin baseball program in Union City.

He was born Sept. 21, 1969, in Union City, son of Arthur Allen Rogers of Water Valley, Miss., and Phyllis Jo (Marshall) Rogers of Union City. He married the former Connie Hood Feb. 14, 2004. She survives. He was a graduate of UT Martin, where he earned a bachelor of science degree in business administration. He worked as a senior fraud analyst for First Citizens National Bank in Dyersburg and was an accountant and a member of the Association of Certified Fraud Examiners. He was a member of Exchange Street Church of Christ, the Dyersburg Noon Rotary Club and the Memphis Area Fraud Investigators Association.

He is survived by his parents and his wife; two sons, Parker Little and Preston Little; his daughter, Carlie Little; his grandson, Brycen Little; and his maternal grandmother, Doris Marshall, all of Union City.

He was also preceded in death by his brother, Jay Allen Rogers; and his grandparents, Fred Earl and Jettie B. Rogers and Charles Preston Marshall.

Kenneth James Coats was the beloved husband of Maggie; proud father of Kevin (Cindy) and Karol; cherished grandfather of Jimmy and Riley; and dear brother of Dawn Olmsted, Robin (Brian) Bartnick and Floyd (Luana). Born Oct. 22, 1947, in Chicago, he passed away Sunday, Aug. 19, 2012, at the Captain James A. Lovell Federal Health Care Center in North Chicago. He was 64 years old. Ken was a retired
Army
veteran, giving 23 years of service to his country. There will be a Celebration of Ken's Life on Saturday, Aug. 25, at the Mylith Park Pavilion from 1 until 4 p.m. Inurnment will be private
Ken and Maggie at the Nashville 2012 Reunion

William Coleman brother-in-law of Gene W. Bolyard informs us of Gene's passing. William served with "C" Company 35th Combat Engineers when they where deactivating in 1970 then transfered to 35th Combat Engineers in Vihn Long.
Gene Wayne Bolyard, 66 of Newburg, WV, passed away Tuesday,
February 8, 2011 at Ruby Memorial Hospital. He was born February 17, 1944 in
Newburg, son of the late Orville Dayton and Ada Pearl Hoffman Bolyard.
Gene served in "C" Company, 35th Combat Engineers, US Army in Vietnam 1968. He retired from J.E. Bakers Co in York, PA.

Surviving are companion, Margaret Rager of 19 years, three brothers,
Chester Bolyard and Shirley, Carson Bolyard and Mary, John Bolyard;
three sisters, Helen Kraft and Richard, Betty Criss and Norman, Dorothy
Coleman and Joe; and many nieces and nephews. In addition to his
parents, Gene was preceded in death by two brothers, George Bolyard and
Dewey Schooley; and one sister, Ada Bell Beavers.
Family and friends will be received at Bolyard Funeral Home, 79
Morgantown St. Newburg, WV, Saturday, February 12, 2011 from 5pm until
time of service at 7:30 pm with Norman Criss officiating. Private inurnment will follow at later date.
Genes ashes was burried here on the farm where he was born and died. He was burried beside his brother who was a Korean veteran.

Rev. John Meek (B Company Basis Training)
March 13, 2011

Dear friends,

It is with great sadness that I write to inform you of John's death. He went very peacefully this afternoon with our family at his side. Two days ago his kidneys began to fail and he was too fragile for dialysis. This morning the ICU doctor told us that everything possible had been done, but we had lost the fight.

His funeral will be at Collierville UMC this Saturday, and there will also be a memorial service at Andrew Price, hopefully the next Saturday. Times are as yet undecided.

Thank you so much for the many prayers you sent up for John...and for me.

We love you all,

Marilyn

John & Marilyn Meeks

1101 Bob White Lane

Mount Juliet, TN 37122

H 615-288-4161

C 615-681-3592

email:

meeksmaj@comcast.com

Barnes, Dwight T. (wife Marlene)

A Company

2939 Sarah

Franklin Park, IL 60131

847-455-3357
Deceased October, 2010

Marcus Wayne Goldapp
Deceased 1977

Sp. 4 Thomas E. "Bimbo" Allen
"C" Company, 35th Engineers
June, 2009 (Heart Failure)
My name is David D.( Goodie) Goode; I along with Thomas E. "Bimbo" Allen served with the 35th Combat Engineers in Viet Nam from July 1968, 1969, 1970. I was with A Co. and Tom served with C Co., until the unit was sent back to the states. Sp.4 Thomas E. "Bimbo" Allen passed away June, 2009 of Heart failure. Tom and I had been friends from 6th grade, until his death. Davidgoode2@aol.com


Joseph Landry's wife Gladis passed away yesterday, Thursday, March 19, 2009 as a result of her falling into a bonfire about 3 months ago. Rest in peace our sweet angel !

It gives me no pleasure to once again contact you because the loss of another of our Vietnam brothers. James E. Williams passed away this morning 10-31-2008 at 2:00 am. In Angleton, Texas. He was in the hospital and went to sleep and did not wake up. His heart was worn out. He did have cancer and just gave up the fight.

The Memorial Service will be:

Monday 11-3-2008, 2:00 P.M., in Angleton, Tx. Anyone wishing to attend can contact the family for more information. His home telephone is 979-849-3227. His wife's name is Helga and I am sure they would be glad to hear from anyone.

In lieu of flowers the family has requested that donations be made to the American Cancer Society.

James E. Williams, 1301 Sagebrush, Angleton, Texas 77515

979-849-3227

35th Combat Engineers, C Company, 1st Platoon

Submitted by: Allen Rogers - Arogers6@earthlink.net

Harris "Boo Boo" Autin
"C" Company 35th Combat Engineers
363 E. Main Street
Cut Off, LA 70345
Wife's name:Cheryl
985-632-4336
Four Grandchildren
Wake will be held at: Christian Fellowship Church
La Rose, LA.
Saturday, July 26, 2008
9:00 AM - 11:00 AM

Larry D. Smith
Deceased Dec. 24, 2005 Heart Attack
304 Mill Creek Road
Poplarville, Ms. 39470
C. Co. 35th Combat Engineers 3rd Platoon
Son - Chad Smith Phone # 601-273-2290

Larry D. Eshee
Deceased: May 28, 2007
"C" Company 35th Combat Engineers
101 Chinquipin Lane
Florence, Mississippi 39073
Wife: Laderal Eshee
Phone: (601) 939-0815

Phillip Neff
Dec. 25, 1967
"B" Company
35th Eng Bn
Killed by friendly fire
I was there the night Phil got killed at the front gate of LZ Dog. I was on guard with a Newbe. Phil came up from the village below the hill and the new guy lit him up with the M-60. Phil's body and face were riddled with machine gun bullets. I had to go over to graves registration to ID His body. It happened on Xmas night 1967. He is on the wall I can't remember the panel # ----- Don Murray

Hershel H. Winberry
June 6, 2002 (Heart Attack)
"C" Company 3rd Platoon
35th Engineers

John Wilkerson SFC Retired

January 17, 2008

B Company and transferred to D Company at Hammond 66-67

Frank J. Rose
Specialist Four
Headquarters Company, 35th Engineer Battalion
LZ Hammond, KIA - Gunshot, 12 July 1967
Watsonville, California

Dale Francis Gagne
Specialist Four
HHC, 35TH ENG BN, 45TH ENG GRP, 18TH ENG BDE, USARV
Army of the United States
14 June 1946 - 12 July 1967

LZ Hammond - KIA Gunshot
Duluth, Minnesota
Panel 23E Line 058

http://www.virtualwall.org/dg/GagneDF01a.htm

Dennis Wayne Craig
01/16/1949 - 04/15/2008

Co. A 35th Engineering Battalion
Sgt. E-5

4/16/1966 - 8/20/1970

Dennis' service will be at MERCER Mortuary - Phoenix - on 04/25 at 10:30 a.m.

We are hoping you will add our beloved friend & brother to your website. The Army was cherished by Dennis; he was always so proud of his service. He will be buried at the Phoenix Military Cemetery on Friday 04/25/08.

Dennis left a provision that his Army patch/pin be given to Dr. Kenneth Cole whom Dennis considered his hero and who made huge difference in the matters of the VA. We are asking that perhaps you might send us a photograph of Company A - the 35th to include with Dennis' bequest to Dr. Cole.

Thank you,
Lee Cole
Mary Kelly
Private Investigators
Friend & Brother
2000 North 7th St.,
Phoenix, AZ 85006
(602) 254-9908


"A" COMPANY, 35TH COMBAT ENGINEERS
1966 BASIC TRAINING GROUP PICTURE

Danny L. Via - "C" Company
June 16, 2006

Odes J. "Buddy" Guthery - "B" Company
January 20, 2004
Bethany, OK

Jimmy Owens - "B" Company
June 4, 2004

Jack "Bear" Hebert - "B" Company
Oberlin, LA.

Louis George Pelletier - "B" Company

November 2004

Gernie "James" Bond - "B" Company

1997

Richard Granville - "B" Company

Passed Away not long after returning from Vietnam

Emile M. Meduanco - "C" Company

1st Platoon

Harry Kilgore

David Vanest - Headquarters Company

Sgt. Clyde Baldwin - Headquarters Company

Sammy L. Blain - B Company

David Ralph - "B" Company - Motor Pool
Sept. 8, 2013 - Heart Attack